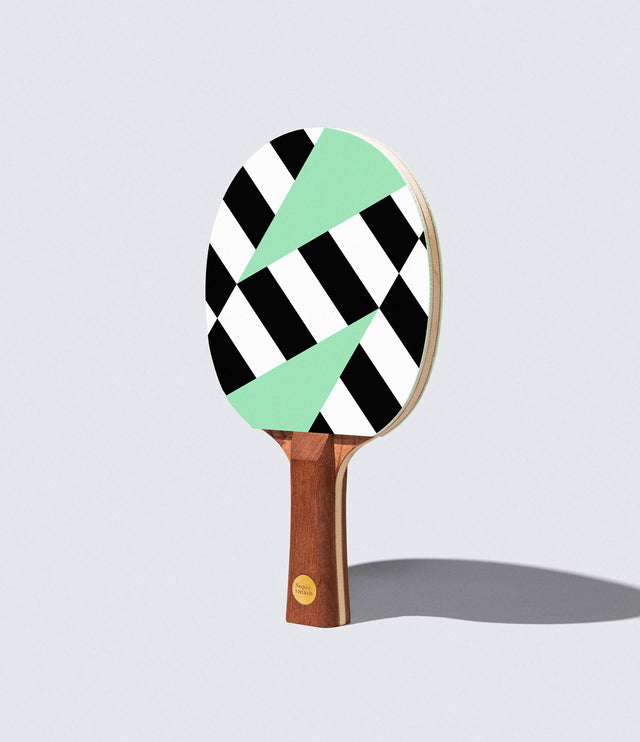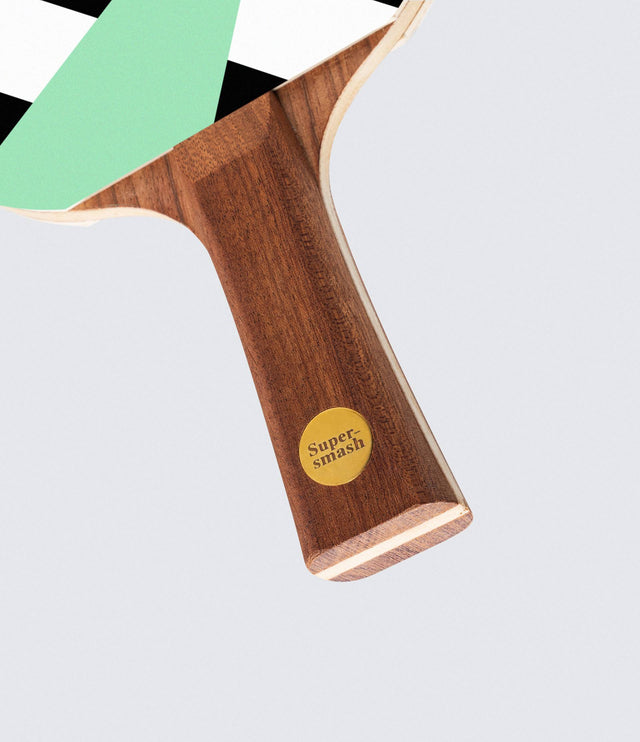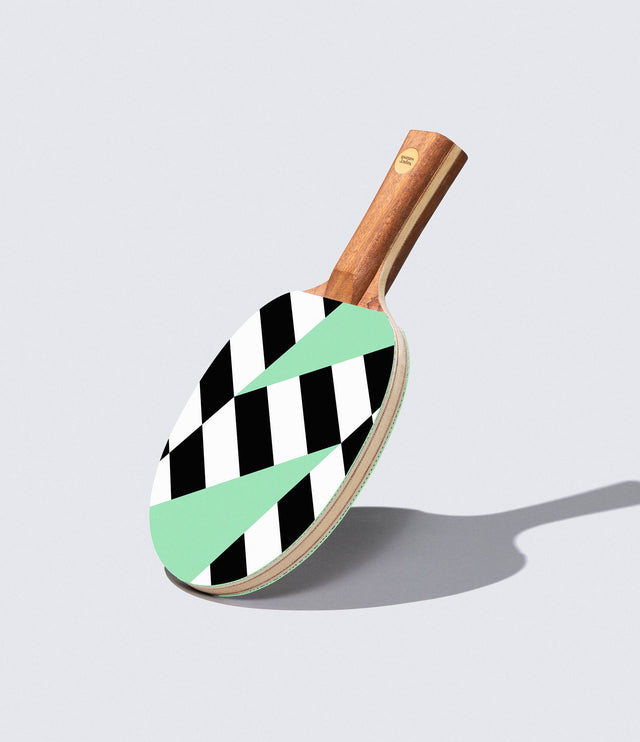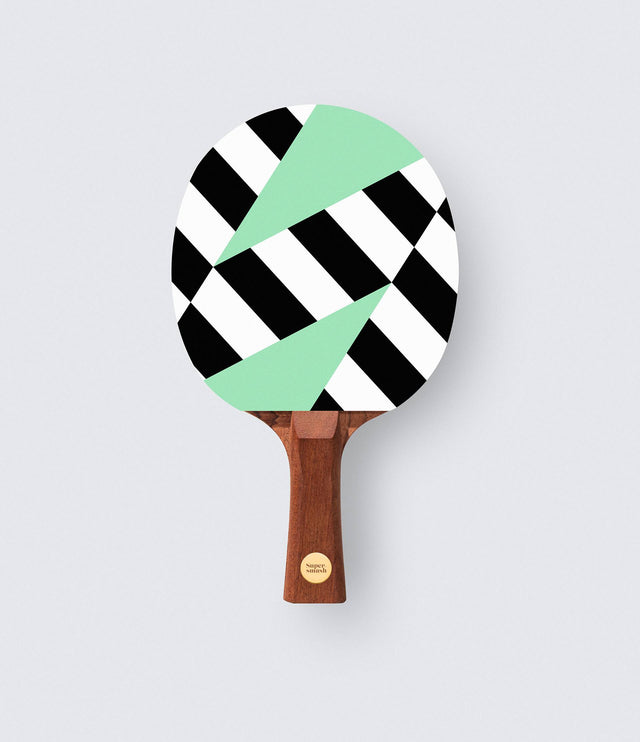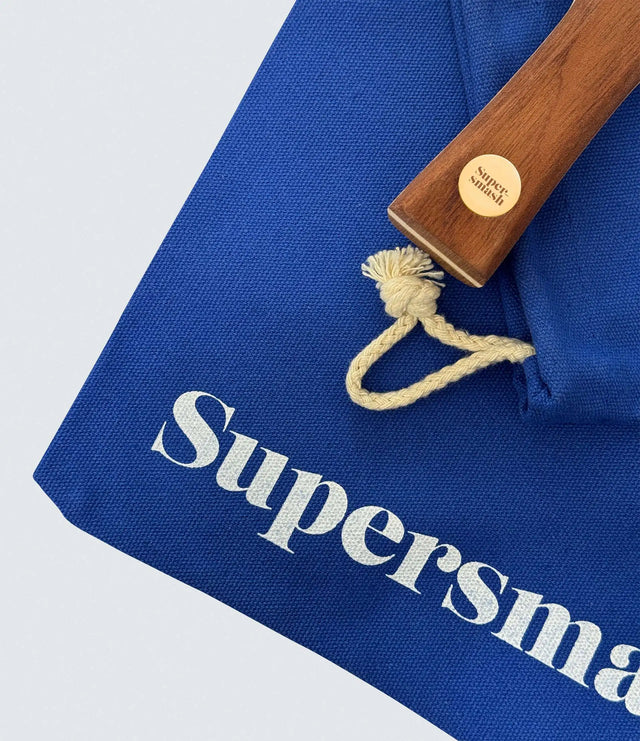 Menace Double got inspired by a chess move. One by which two of your own pieces get the possibility of playing  offensively  in the next turn. The true gift of ubiquity. Left, right, up, down, no matter the direction of the ball, the response is always fast and invariably fatal. Be prepared to command considerable attention.
_________________
Hand made
Born in Switzerland
Designed in Berlin

_________________
Weight: 190gm
Size: 260x157x24mm
Handle: Concave
_________________
Shipping
We generally ship within 2-3 business days. Prices exclude shipping.
Packaging
All our paddles are delivered with a premium cotton bag included in the price.
Returns
If your paddle has been damaged during shipping, please send us an email at hi@supersmash.cool. For more info refer to our refound policy in the footer